Two Rivers Bag Tag Series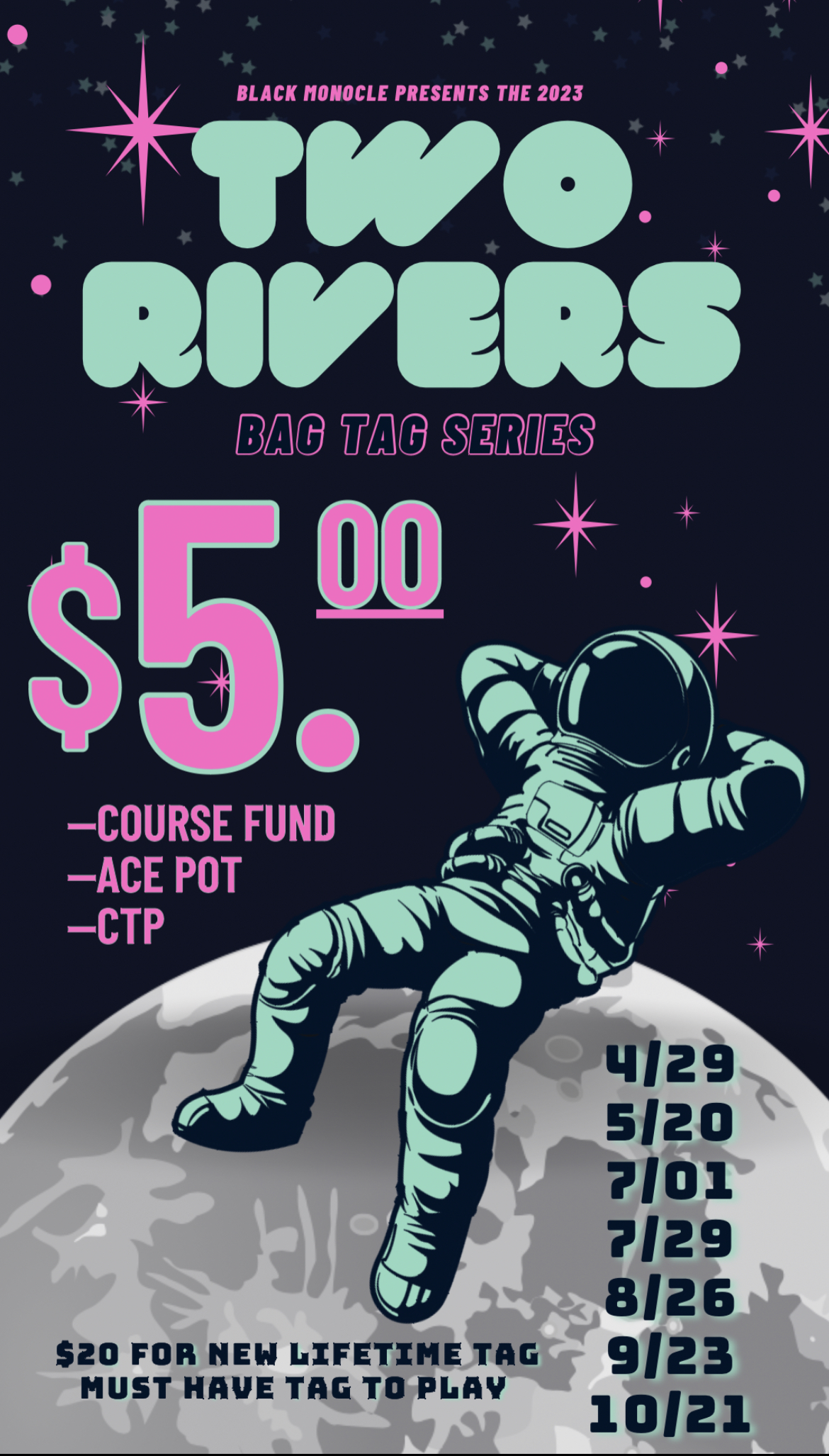 2023 Two Rivers Bag Tag Series
All the events will be on Saturday mornings on the dates posted in the flyer.
9:15AM - SIGN UPS/CHECK-IN
9:50AM - PLAYER'S MEETING
10AM - ROUND START
Entry fee will be only $5
• $1 Course Fund
• $2 ACE pot (Will carry over to each event). If no one gets an ace by the end of the series, the ace pot will be donated to the course fund.
• $2 CTP 
•The Two Rivers Bag Tag will cost $20 (one time fee), and  will be available for purchase at each event! You must have a Two Rivers Bag Tag to play in these events. The bag tags are lifetime, so if you have one from previous years, then you're good to go!

• Sign-ups will be the day of. We will be accepting Venmo, PayPal, or EXACT cash!
Divisions will be:
• Open
• Advanced
• Intermediate
• Novice
• Ladies
Points will be given as follows:

• Playing in events: 5 points/per event

• Turning in a lower number tag than what you left with from the previous event: 3 points
• Winning your division in an event: 3 points
• Every person you beat in your division: 1 point/person beat (not tie)
• Finale (October 21st) points will be worth DOUBLE!!!
• At the end of the series, we will award the TOP TWO points leaders in each division a trophy!
Bag Tag Series Points updates: